NDIS Q3 QUARTERLY REPORT RELEASED TODAY

Today, 21 May 2021, the Hon Linda Reynolds CSC released the NDIS Quarterly Report for disability ministers Q3 2020-2021.
The report is a summary of how the Scheme performed from 1 January 2021 to 31 March 2021.

Key Scheme Numbers Include:
449,900 people with a disability are being supported by the NDIS


19,000 people with a disability joined the scheme in Q3

35% of new participants in Q3 were aged 0-6

Over 50 per cent of participants are receiving supports for the first time.

22% fewer younger people is residential aged care since 2019
The value intermediaries bring to both participants and the NDIS is clearly demonstrated by the numbers of participants engaging Registered Plan Management and Support Coordination Providers across Australia.
On the data published by the NDIA, DIA's CEO, Mr Jess Harper said:
"We welcome the release of the NDIS Q3 – Quarterly Report, the data in the report shows a big step forward for participants requesting all or part of their funds to be managed by a Registered Plan Management Provider. Further the increase to the number of participants being funded with Support Coordination within their plan is also encouraging".
POINTS OF INTEREST

This quarterly report has a different flavour to the more recent reports released by the NDIA. For starters it was released at around 5pm on a Friday – generally this means there is going to be some information that the NDIA might hope we don't notice. Given such a short time since a release here are our initial takeaways:
ONE: There is a lot of mention around scheme / financial sustainability.
This is not unsurprising given the current NDIA rhetoric around the topic. No need to comment further on this point.


TWO: An alleged reduction in Participant level of function over the past 4 years.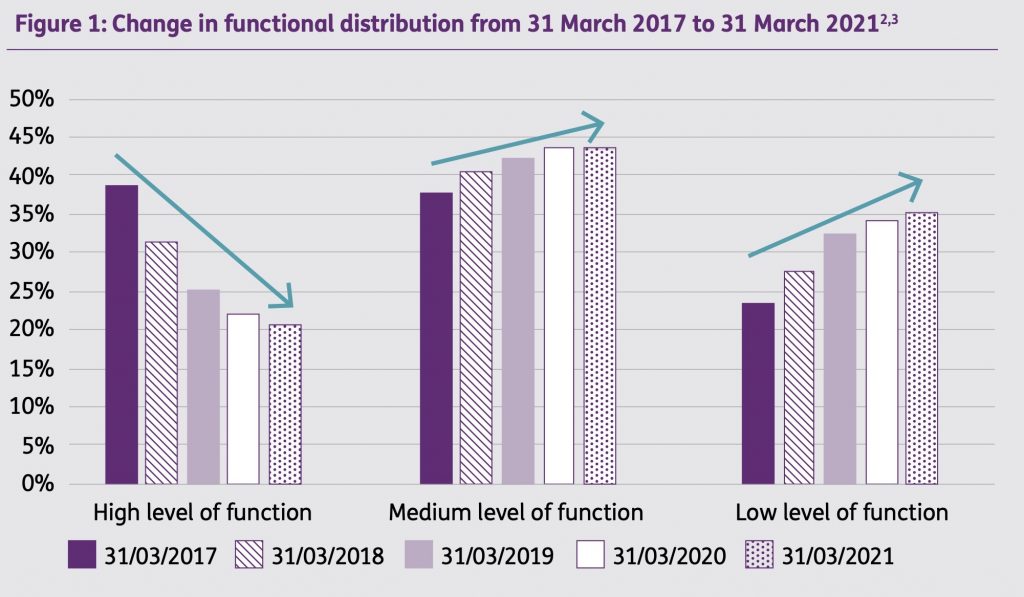 The NDIA has not released the details of the data that is behind these results or how it is collected. In Senate hearings we have learnt that generally this is gathered by Participants supplying reports or where none are supplied or available the NDIA uses its own version of a WHODAS 2.0 process during planning.
This reporting seems to be at odds and goes against the NDIA's own participant experience and outcomes data which shows: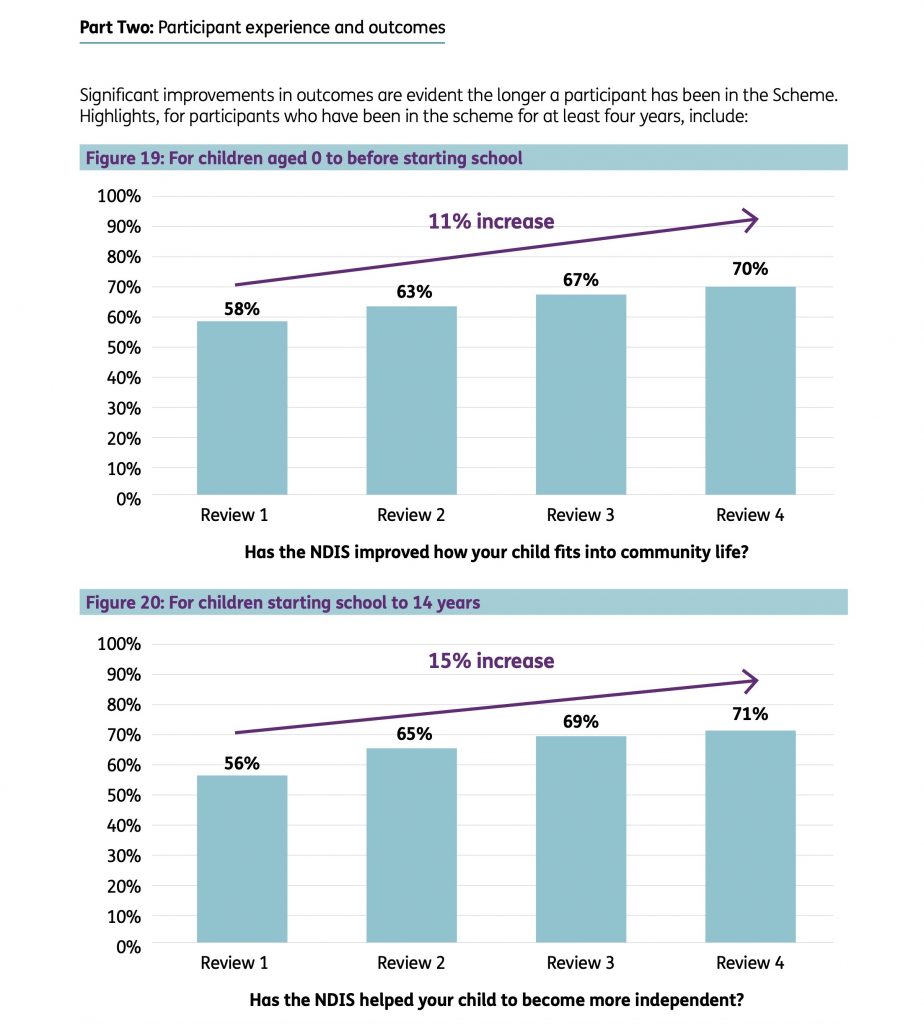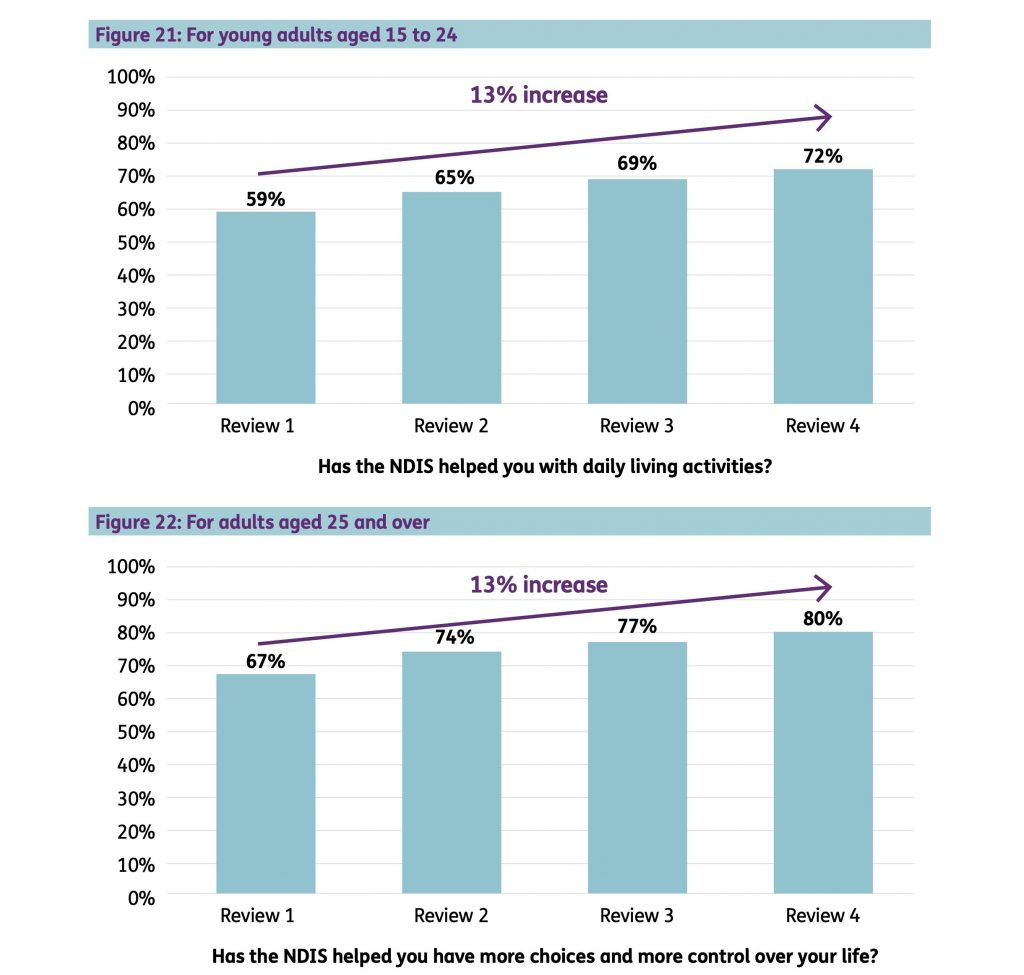 So, whilst the NDIA is reporting participant function is reducing, Participants are reporting that the scheme is supporting them to achieve greater outcomes?
More analysis and investigation needs to be undertaken to fully understand why the NDIA's data is indicating this alleged change in functional capability.

THREE: Intermediaries continue to increase in popularity with Participants, who see the undeniable value and importance Plan Management and Support Coordination brings to the Scheme.
PLAN MANAGEMENT NATIONALLY
In the last quarter 52% of participants elected to plan manage all or part of their plan nation-wide, an increase of 7% from prior quarters


In the last quarter 47% of plan budgets were plan managed, an increase of 14% from prior quarters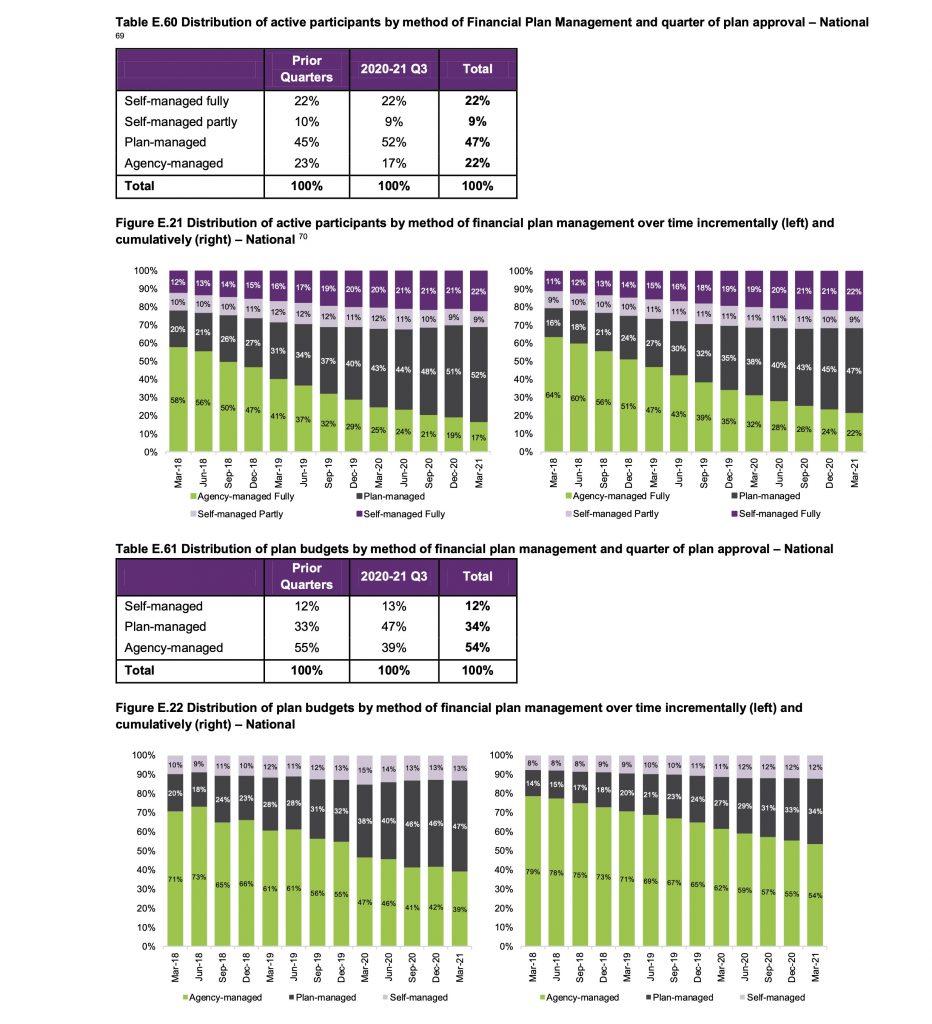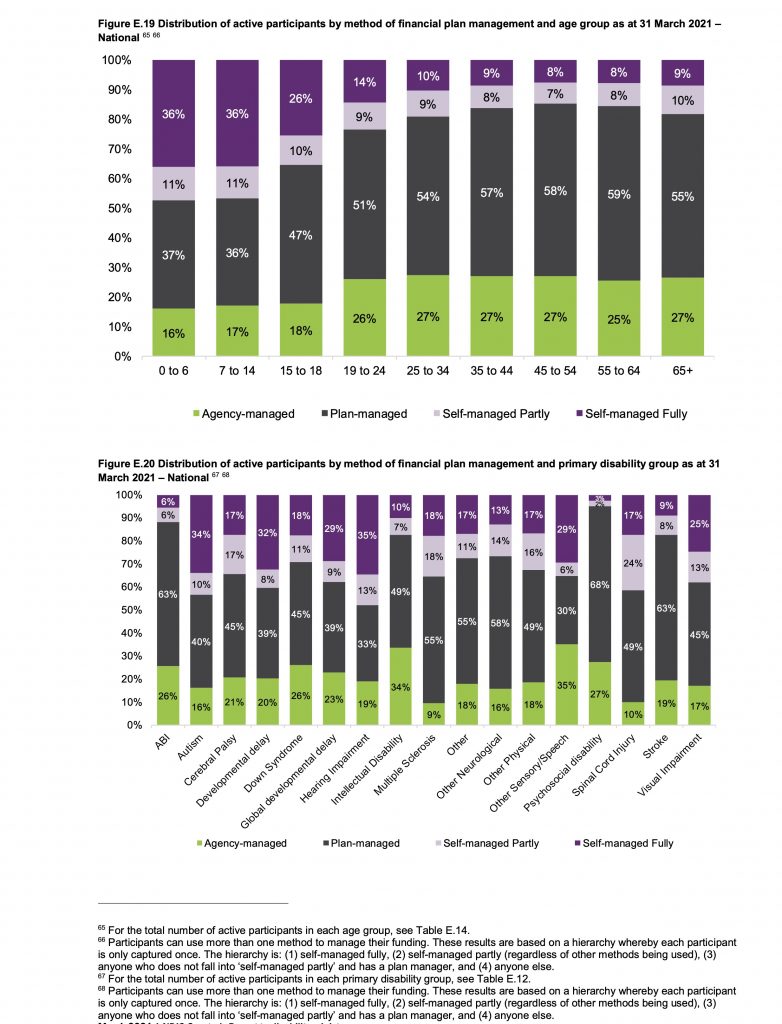 NEW SOUTH WALES - PLAN MANAGEMENT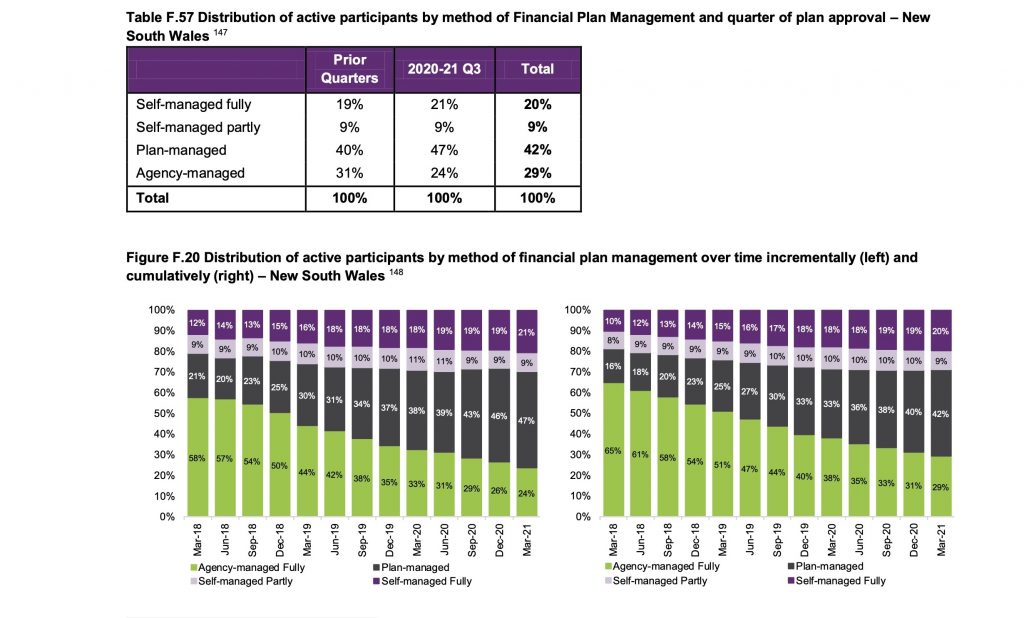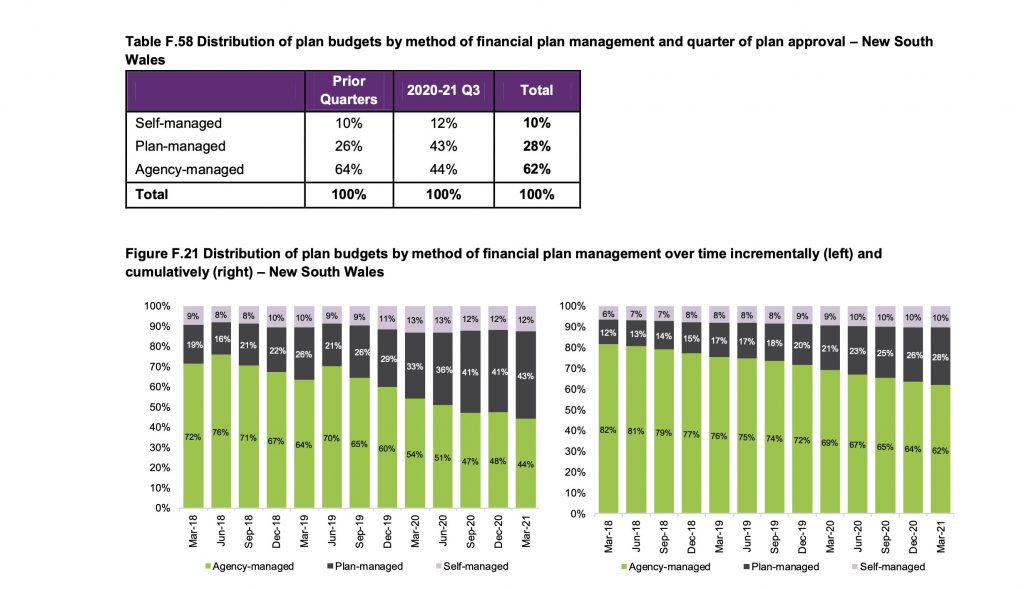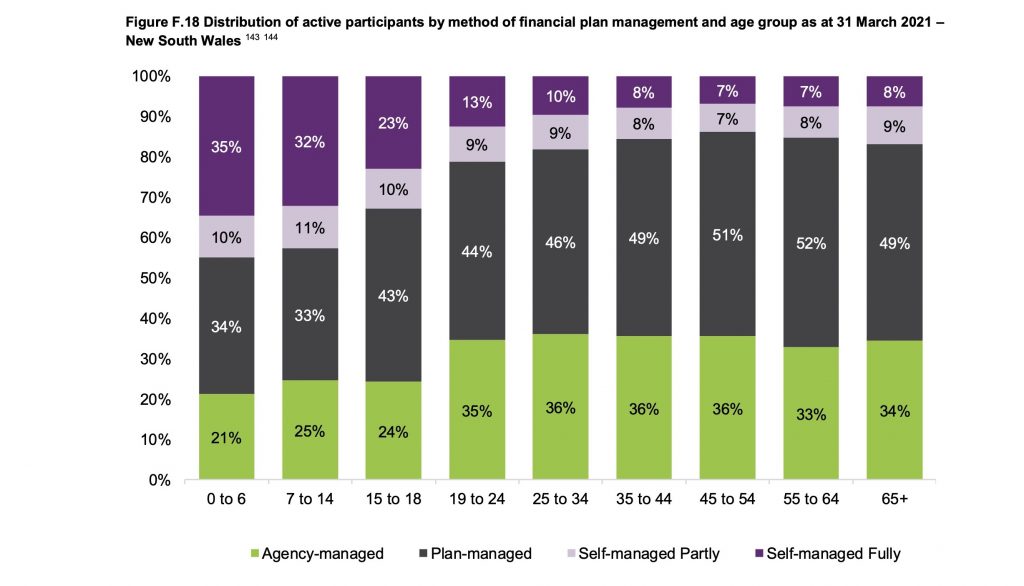 VICTORIA - PLAN MANAGEMENT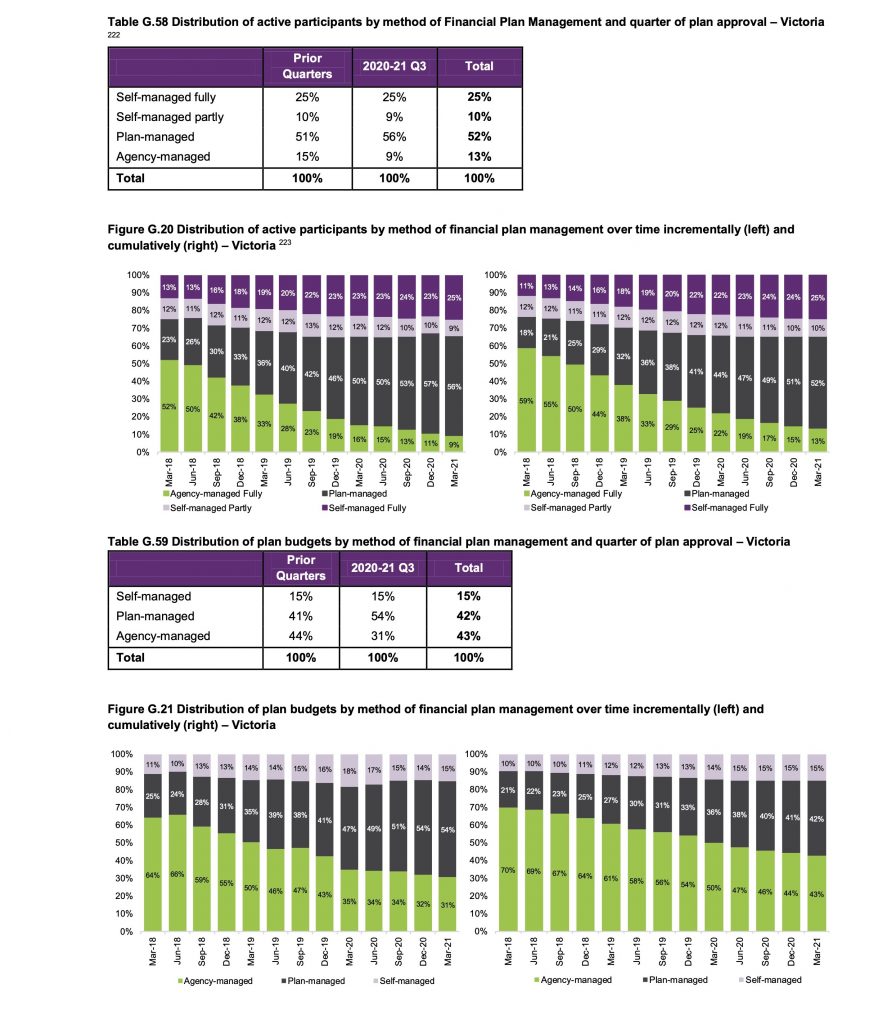 QUEENSLAND - PLAN MANAGEMENT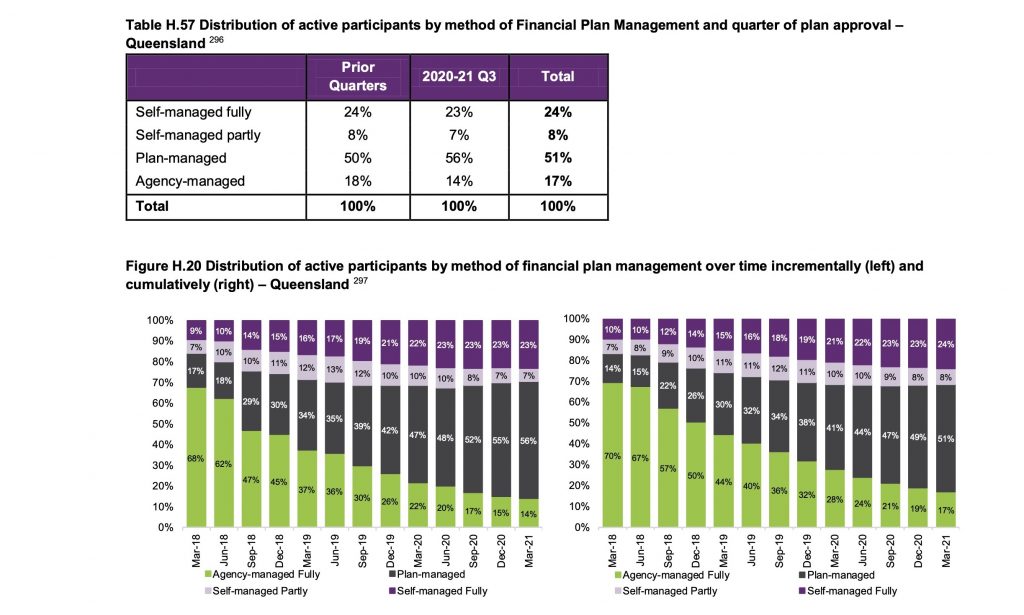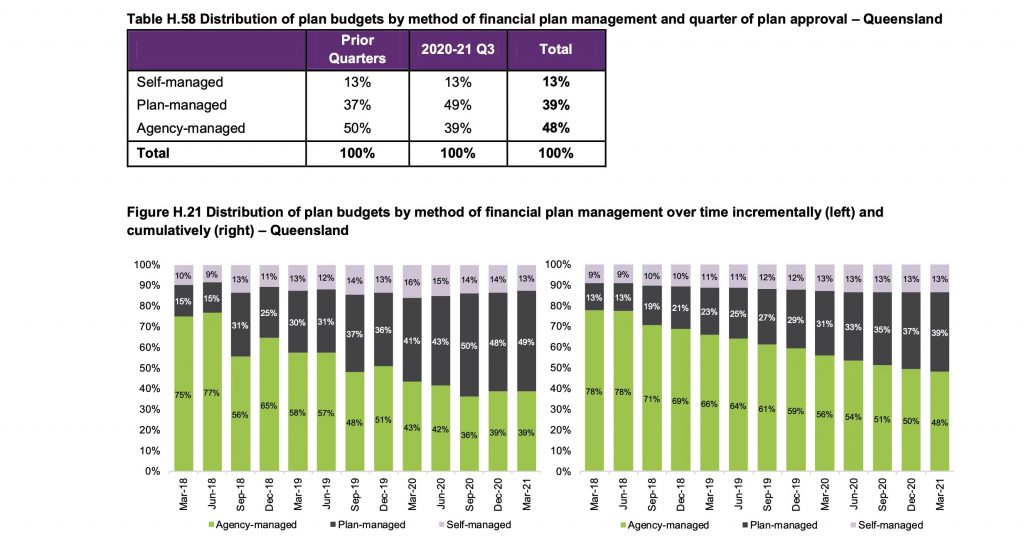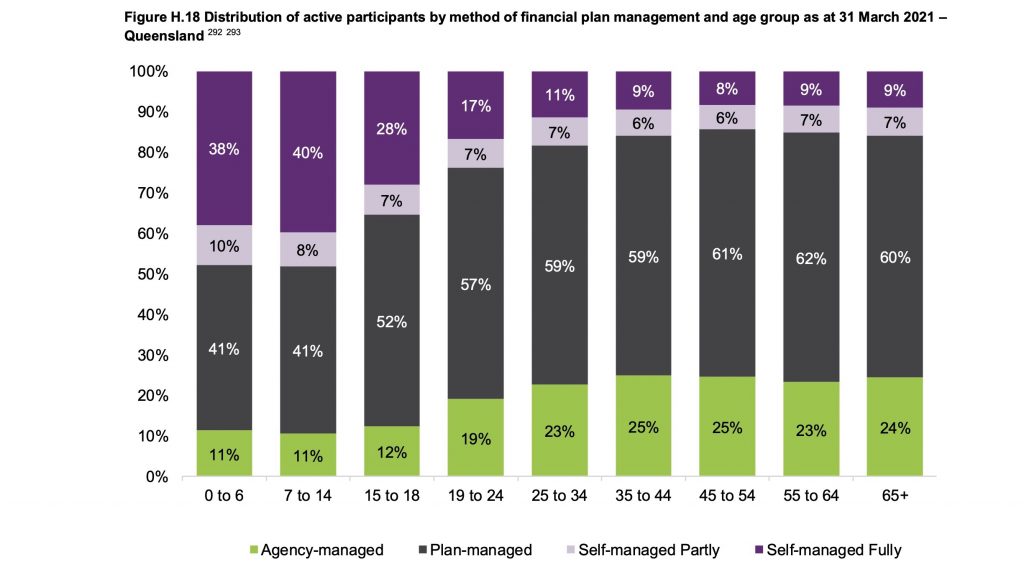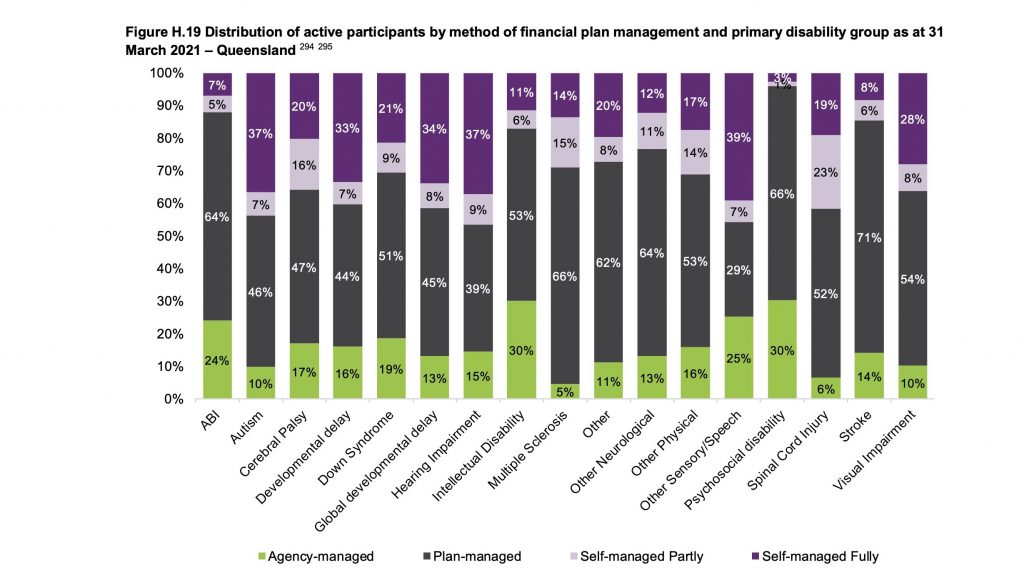 WESTERN AUSTRALIA - PLAN MANAGEMENT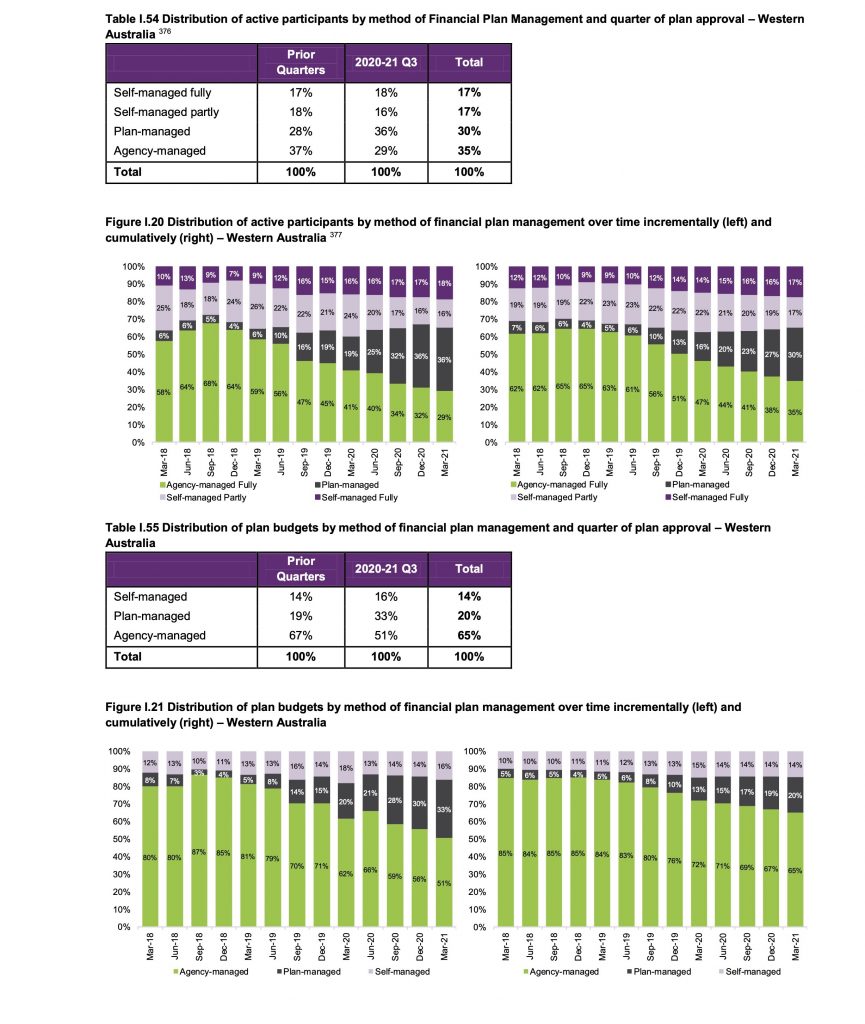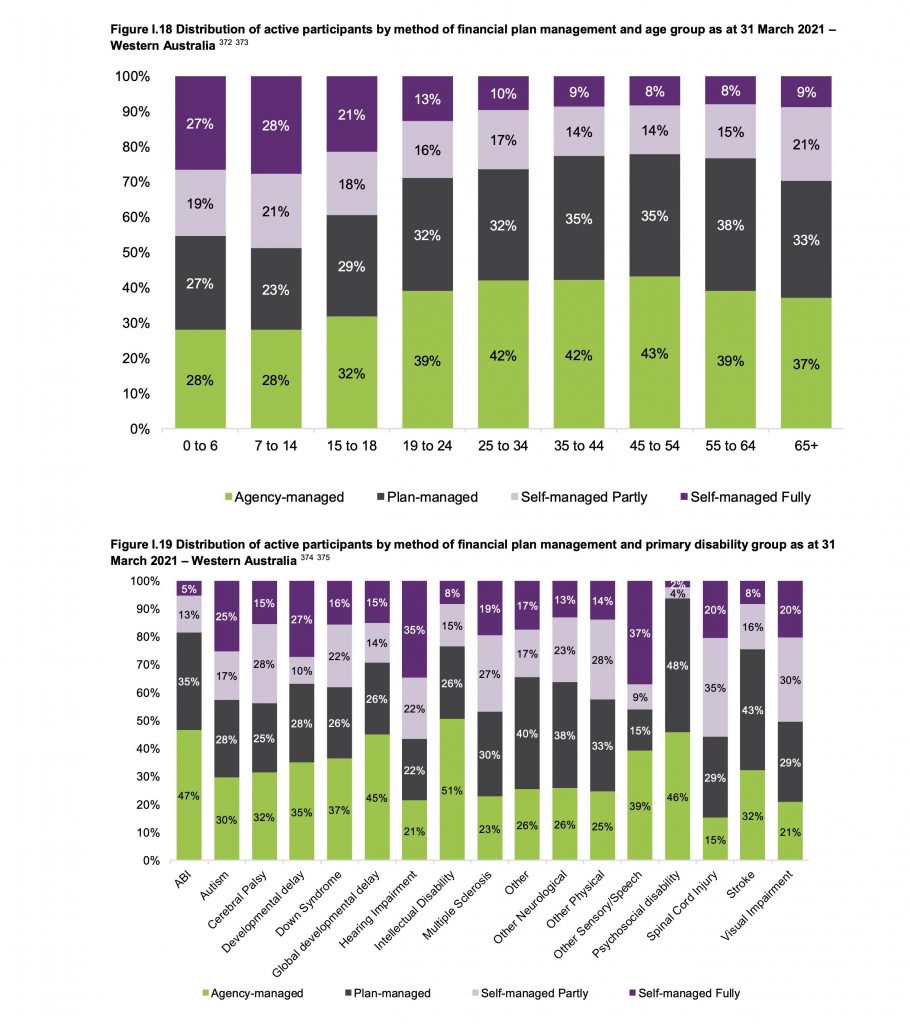 SOUTH AUSTRALIA - PLAN MANAGEMENT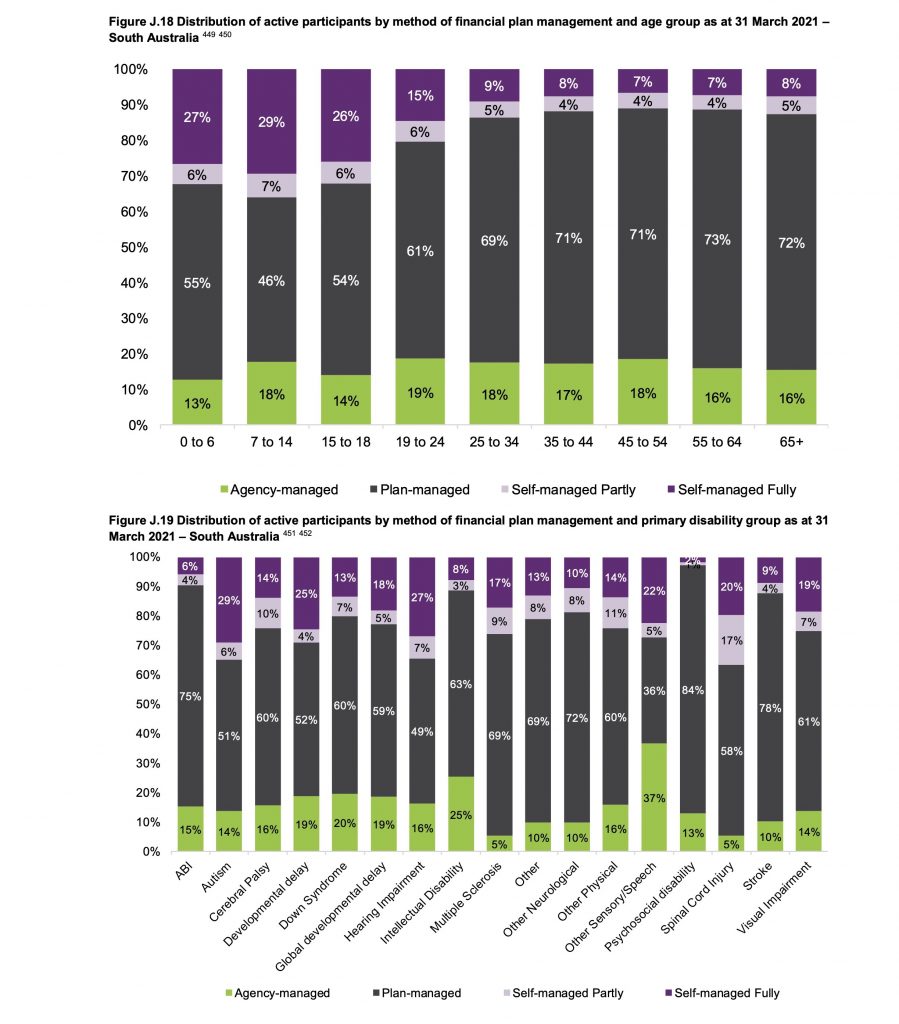 TASMANIA - PLAN MANAGEMENT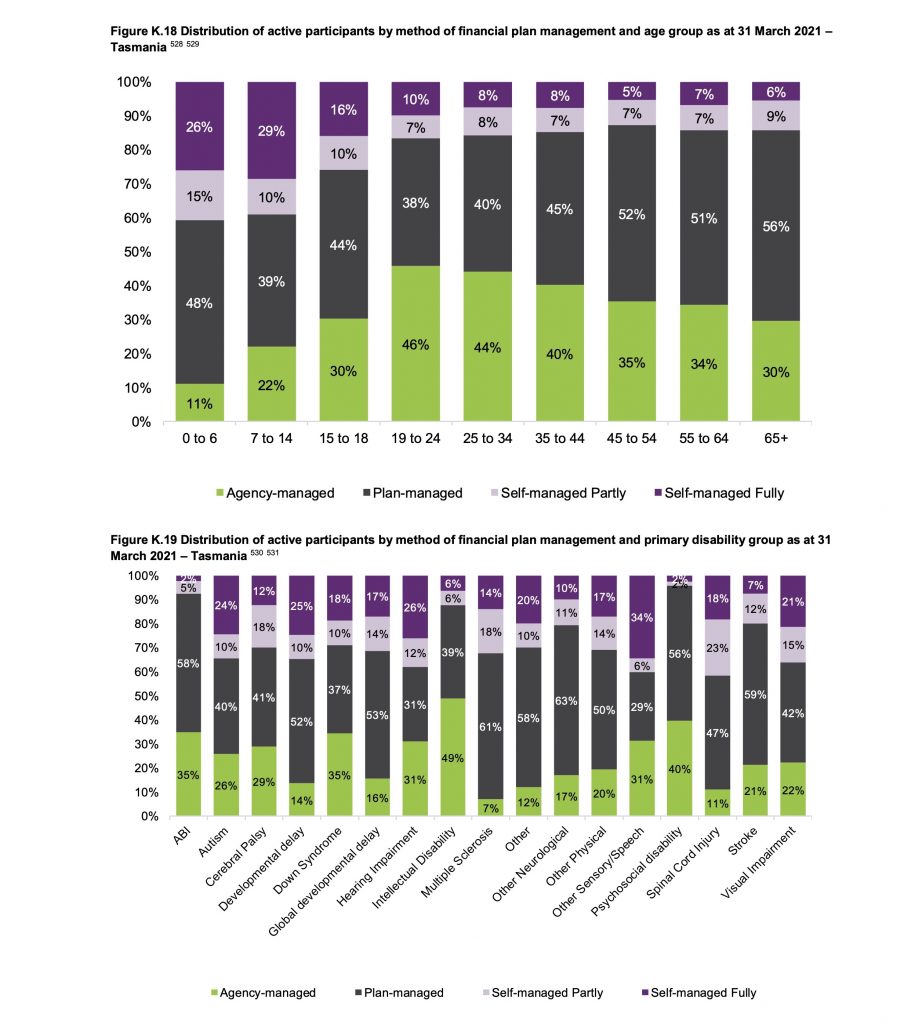 AUSTRALIAN CAPITAL TERRITORY - PLAN MANAGEMENT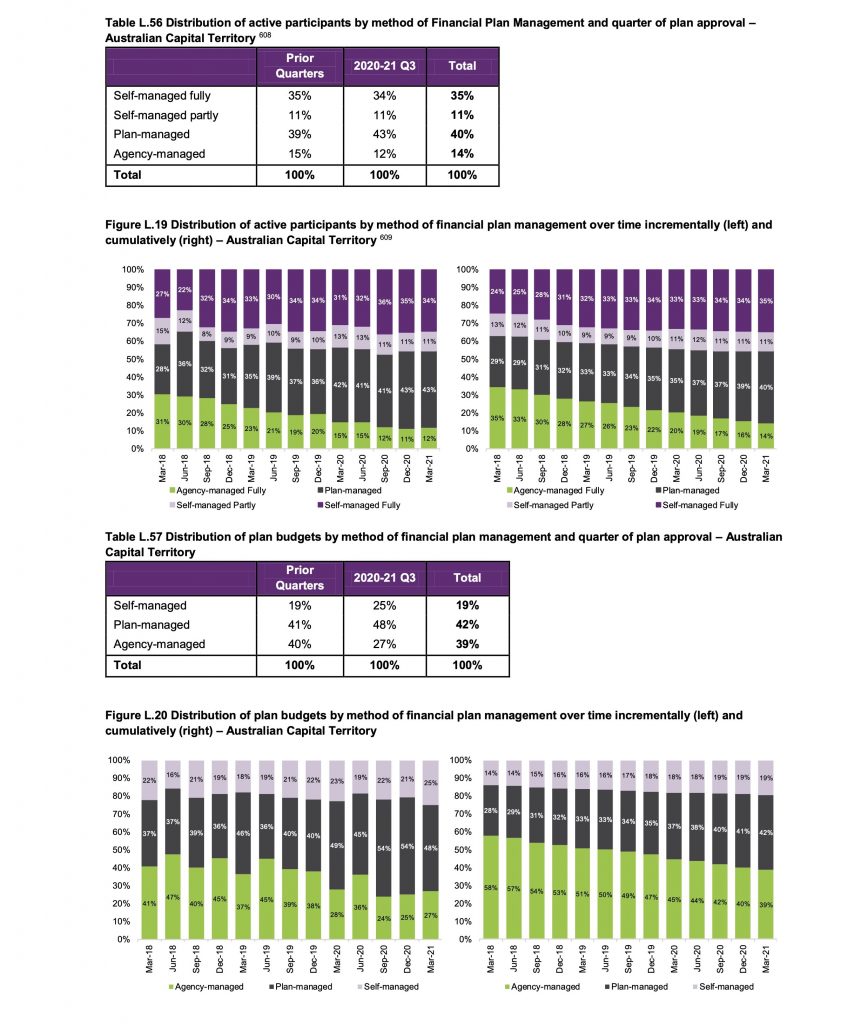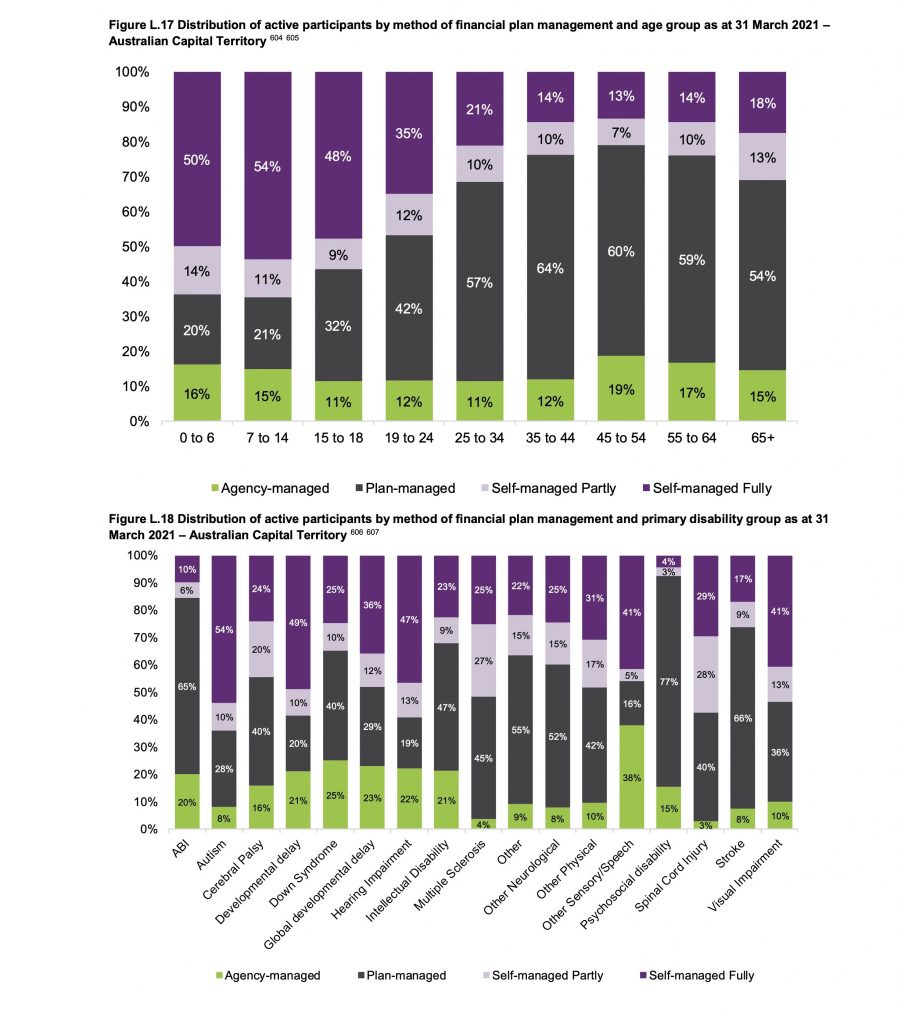 NORTHERN TERRITORY - PLAN MANAGEMENT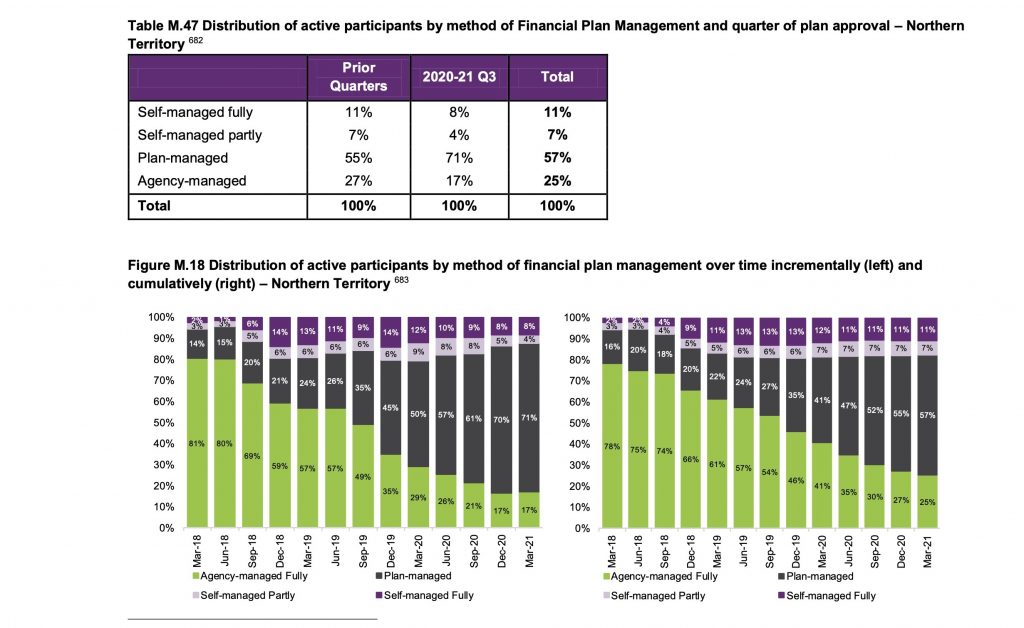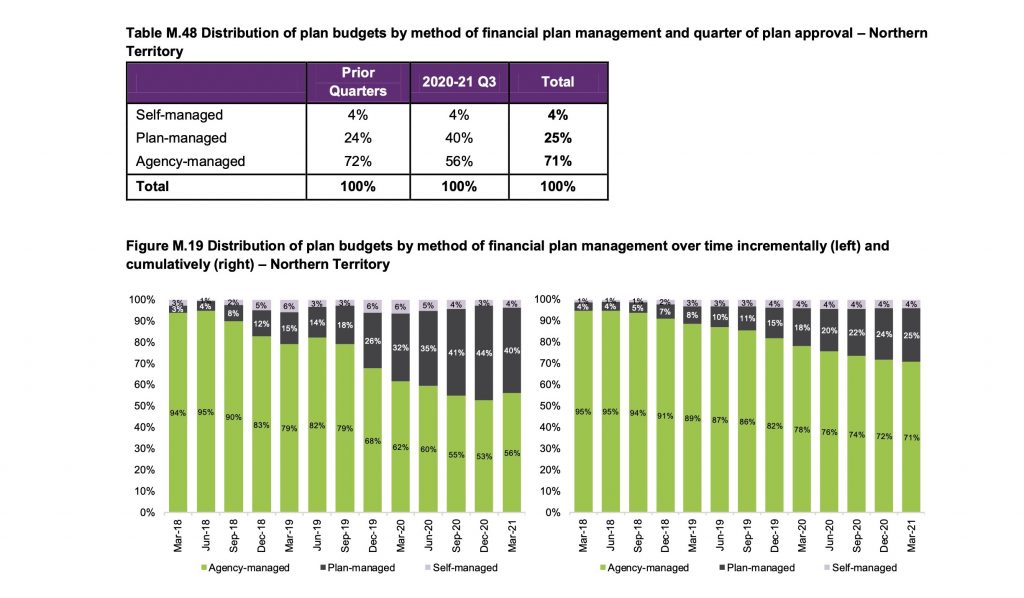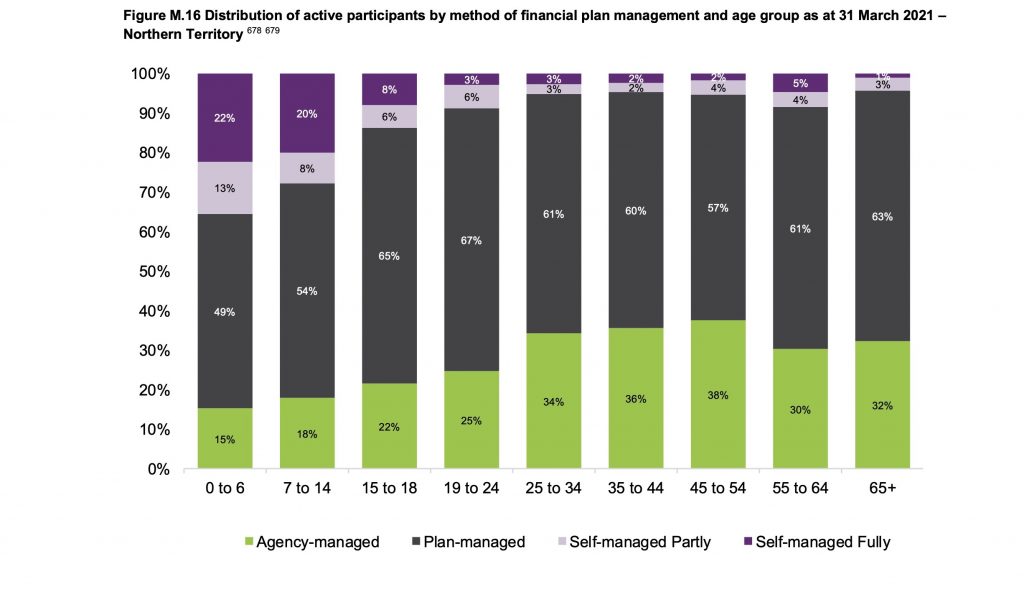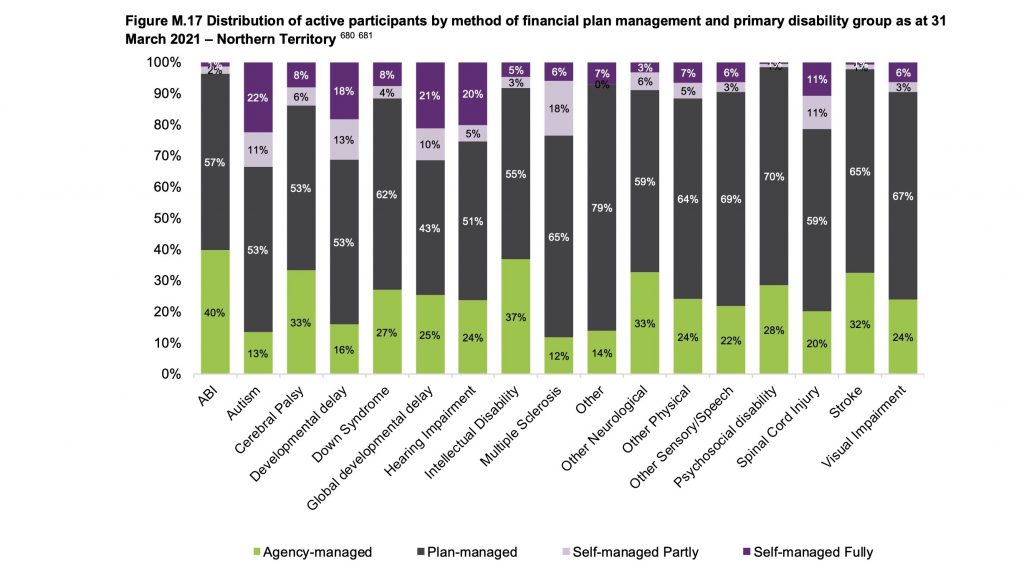 SUPPORT COORDINATION NATIONALLY
45% of plans last quarter included support coordination, an increase of 4% from previouse quarters.




Support coordination accounted for approximatly 3% of the total annualised committed support funding in 20/21 to date.

The report also noted that as part of the Participant Service Improvement Plan the Agency has commited to be clearer about support coordination services and what participants should expect from them by the end of June 2021. DIA believes this is likely to be in a similar form to the Plan Management guide released last year, but unlikely to be released by the end of June 2021.


NEW SOUTH WALES - SUPPORT COORDINATION
VICTORIA - SUPPORT COORDINATION

QUEENSLAND - SUPPORT COORDINATION

WESTERN AUSTRALIA - SUPPORT COORDINATION

SOUTH AUSTRALIA - SUPPORT COORDINATION
TASMANIA - SUPPORT COORDINATION

AUSTRALIAN CAPITAL TERRITORY - SUPPORT COORDINATION

NORTHERN TERRITORY - SUPPORT COORDINATION